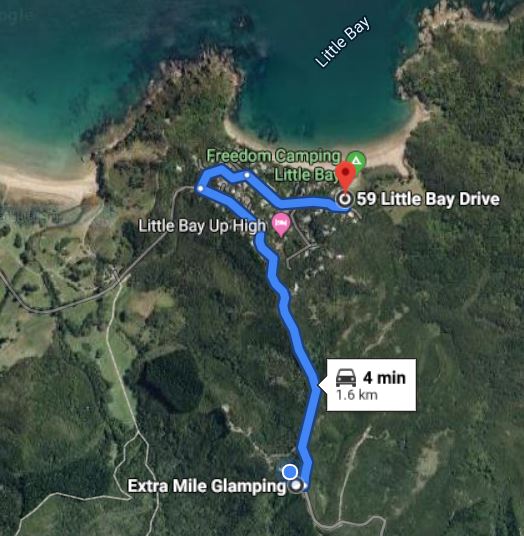 Little Bay is a beautiful swimming beach. It's usually flat and might have a gentle roll.
There is a a small cove on the far right of Little Bay (Teeny Bay) which gets cut off by the tide and you may have to come there or back over the rocks (footwear required). A walking track heads up the hill from the middle of the Teeny Bay and offers some stunning views.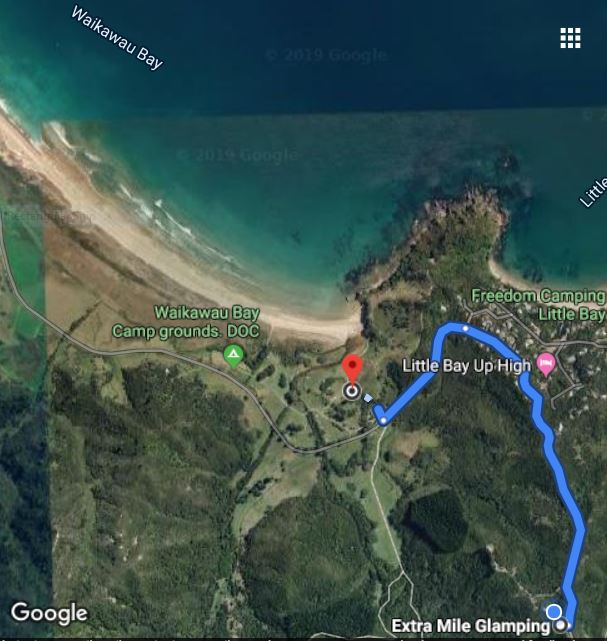 Waikawau Beach - go past the Little Bay access Rd and at the bottom of the hill turn right into the carpark for the beach (before you get to the campground) it is the same distance as to Little Bay and will take aprox 4 minutes in a car.
Waikawau generally has reasonable to good surf and is a beautiful beach to take a longer walk. Across the Rd from the beach is a Department Of Conservation walk - Matamataharekeke Track which is around 2.30 - 3 hrs return on a good but steep in places track
The Dam walk is the next driveway/gate up Tuateawa Rd - when at the bottom of the driveway turn right and its 120 metres up the Rd - it is a locally maintained dam and a gentle enjoyable 45 min return walk.